The year 2020 also posed a special Challenge on PROSTEP, which we have taken on. As experts in digitalization, we are digitally well-positioned by nature and were therefore able to respond quickly to the new situation together with our customers. The coronavirus pandemic also had an impact on our business, but we saw the crisis as an opportunity and have invested in the future. We explored new (research) topics, developed new products and recruited new staff. This gives us the boost we need to get the new year off to a good start.
The trend towards digitalization in industry cannot be brought to a halt by the coronavirus; it is a trend that has even picked up speed in some areas. Most notably, the demand for solutions that enable end-to-end digitalization has had a positive impact on our product business, which has grown this year. Our US subsidiary played a key role in this welcome development, experiencing the best year in its 14-year history thanks to numerous large-scale PLM and ERP integration projects in the automotive, aviation and defense industries. But we have also continued to expand our customer base in Germany, especially among SMEs, and have been able to secure important follow-up contracts from our major OEM customers. For example, we provided automaker Daimler with support in the context of implementing agile approaches to PLM development.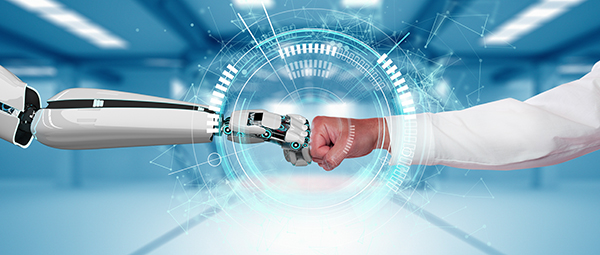 During and after the months of lockdown, we worked hard on enhancing our online presence to ensure that we are able to maintain contact with our customers and establish new contacts. No easy task in light of the fact that we of course were not the only ones with this idea. In addition to countless webinars, there has been a veritable flood of online events in recent weeks and months. That is why I am proud that we were able to attract so many participants to PROSTEP TECHDAY, which was held online in November for the first time. We have also learned to work with our customers digitally and efficiently in a number of different areas.
What I am particularly pleased about is that we have hired new staff despite the crisis. And that we have used the "breathing space" that the crisis has given us to explore new (research) topics in greater depth. This is reflected by our involvement in numerous sponsored projects, regardless of whether they involve the verification and validation of autonomous driving functions, the digitalization of manufacturing and assembly processes in shipbuilding, the digitalization of existing production systems or the coordination of cross-domain change processes. You can read more about our research activities in the article by my colleague Martin Holland.
At the same time, we have rigorously developed and expanded our range of solutions during the months of the crisis. PROSTEP TECHDAY provided us with an opportunity to present our new traceability solution OpenCLM to a wider audience for the first time. The solution improves the traceability of development steps and deliverables in complex, mechatronic development projects and helps companies meet the traceability requirements stipulated by law. Work on the new product will be completed by the middle of 2021, but it can already be used today in certain use cases. We have high hopes for the future of this product.
The coronavirus pandemic has provided a boost to digitalization in many areas and at the same time has made us aware of the huge gaps that still exist in our digital process chains. This gives me confidence that many companies will once again expand their digitalization initiatives in product development, manufacturing and operations in the coming year. We here at PROSTEP have taken advantage of the crisis to enhance our expertise in a variety of digitalization-related areas to ensure that we can provide our customers with support during their digital transformation even more efficiently in the future.
In this spirit, I wish you all happy coronavirus-free holiday season and a great start to the new year, which I hope will be a year of fonder memories.
Best regards,
Karsten Theis